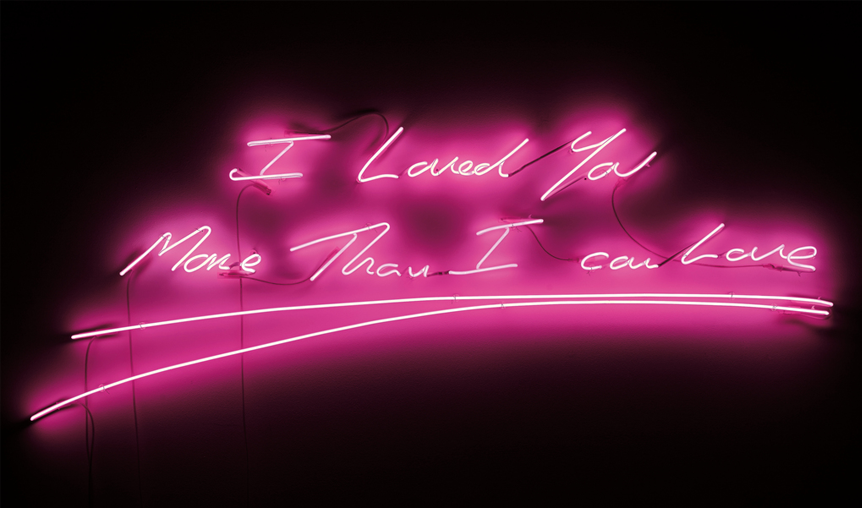 1. When purchasing a light work consider what, if any, artificial and natural light sources in your home will affect the display of the work. If you have a light installation by a window be conscious of any external light coming into your home at night. If you intend to have a light work on throughout the day perhaps consider the best location for it away from the exposure of natural light so that it can maintain it's full affect. 
2. With most light installations comes electrical wiring, which needs to be considered when purchasing the work. There are ways you can hide the electrical wiring not just for the visual enhancement of the work but also for adherence to safety compliances. Apart from hiding the wiring by threading it through your wall you can hide them in tubes attached to your wall. By painting the tubes in the same colour as your wall you will minimize the visibility of the wiring. 
3. Consider your intentions for the longevity your light work will be kept on for. If it is a light work that will never be turned off then consider the best place for its installation in your home so that it does not affect your sleep or that of others. 
4. When installing your light work it is important to test the shadows it will cast in its space not only from the light it projects at night but also in the shadow of its casting in the sunlight during the day. 
5. Consider how the light installation will affect other artworks in the room. If the light work projects variations of colour then consider how that will reflect off and affect a painting. Also consider what kind of light is used in the artwork to ensure that it does not fade colours of a painting