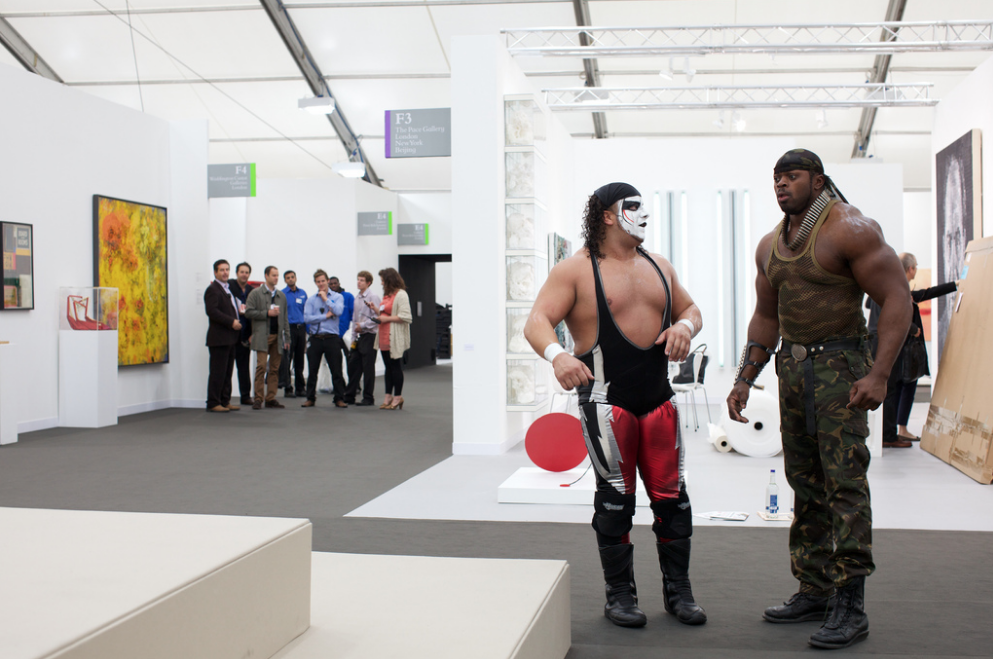 Paul Simon Richards for Live from Frieze Art Fair this is LuckyPDFTV, Frieze Art Fair 2011, Photo by Polly Braden, Courtesy of Polly Braden/ Frieze
1. Don't bring your work to the fair and expect galleries or curators to spend time looking at it. The same goes for art dealers, do not approach them with your CV / Portfolio or try talk to them about your work, it is not the time nor the place.
2. Don't give other artists advice on how to make their work better.
3. Don't hand out your business cards to galleries. If you want to contact them get their card, or look them up and contact them in normal working hours. Better yet, go to the gallery in person.
4. Don't be a repeat offender and put on performances that have already been done.
5. If you are represented by a gallery and you are there to talk about your work don't have too much to drink. You want to be coherent and clear.